How To Improve Business Writing Skills: Tips For Effective Written Communication At Work
As Amazon and Rakuten Associates we earn a commission from qualifying purchases when you click affiliate links. This is at no extra charge to you and offsets our cost of creating this content.
Follow this guide on how to improve your writing skills in six easy steps. Business writing is all about influencing people. With this approach, you will achieve more at work. And you will certainly stand out as a leader among your peers.
Perfect English or a fancy vocabulary are optional for effective business writing. In today's multicultural workplace, the lack of either will not hold you back. What you need is simplicity and persuasiveness. If you find that balance, your business writing skills will flourish and people will start to pay attention to you.
How To Improve Your Writing Skills & Business Communication
Well it is surprisingly easy. You don't need to take an expensive course or spend much effort on it. All you must do is apply a few of the most effective business writing techniques. And that is enough to make your written communication persuasive and captivating to your readers.
There are two main objectives we look to achieve when we write business letters, emails or reports in a professional setting. The first is to convey information. Most of us don't need any help here.
The second goal is almost always to influence someone on an important decision. Professional writing guides rarely focus on this second, but more critical goal. But without it, what you write may appear fancy but will not achieve the outcomes you desire with your employees and colleagues.
Why you should pay attention to employees' business writing skills
Taking time to look at employees writing skills helps to identify issues and areas of improvement that can help your business to represent its brand as accurately as possible. Additionally, helping employees improve their writing skills helps them to feel more secure because they know exactly what is needed of them. It also makes your departments more efficient and increases the success of your marketing campaigns.
Lastly, when employees have excellent business writing skills, your workload decreases significantly because you spend less time sifting through resumes of people that you do not need for the job. Are poor employees' business writing skills undermining the performance of your business? Here are some tips on how you can help them improve today!
How to improve your employees business writing skills
a) Assess current skills
How good are the business writing skills of your employees? Assessing skills and experience helps to identify the employees with weak spots. Also, it helps identify training need, allowing you to decide which areas to focus your training on easily. Accurate assessment of employees business writing skills involves separation of the substance in written documents from the language and syntax.
When analyzing substance in business documents, focus on the content and how the ideas are organized. This will help you distinguish well-written documents from poorly written ones. Documents, social media posts, marketing content, and any other form of well-written material should summarize huge volumes of data and present only relevant information to the targeted readers. All documents with substance should:
Analysing language and syntax involves looking for grammatical errors, sentence structure, tone, and tenses. Every employee, even those with great writing skills, is prone to making syntax errors, which can be fixed through proofreading.
b) Train your employees
After assessing current skills and identifying the areas that employees need training in, mentor them so that they can write better. According to writing expert Josh Bernoff, the annual cost of poor writing for U.S businesses is $396 billion. Training helps your organization to cut on such expenses, reducing annual spending. Businesses writing training can be done effectively via internal training. Training your employees within the organization premises helps to save on transportation costs. Alternatively, you can have your employees take an online business writing course.
Sometimes managers tend to be tempted to have the best writers train fellow employees, an expensive mistake that you should avoid making. While learning from someone you know can prove to be beneficial, the fact that one is a good writer does not mean that they will be a good trainer.
Hiring business experts from reputable writing help websites benefits your employees greatly, as they get to earn from the best. Ensure that you team up with a service that will connect you to best trainers and use the best writers in your organization as mentors after the training.
c) Give your employees the opportunity to practice
According to Inc., 26.2% of college graduates have deficient writing skills and businesses spend roughly $3.1 billion annually on remedial training for these employees. Such training then helps to cut future costs and prevent losses from poorly written content.
Giving your employees the opportunity to perfect the skills that they gain during the training through practice. The more they write, the more they will get better at it. Ensure that they practice different forms of communication that are relevant to their departments.
As the saying goes, a message aimed at everyone appeals to no one. Practicing equips your team with the right skills to target their messages better. It also makes them more confident in themselves and encourages them to do better research before sharing written communication to find out:
If you have a diverse customer base, say you sell products for different age groups, practicing will prove invaluable to your employees as it helps to single out the elements of a message that drive the desired action within different audience groups.
When improving your employees writing skills, do not be afraid to use tools of improving such as writing courses and services. Why not use the tips discussed above and find out the amazing benefits that better writing can bring in for your business?
Carol Duke is very keen on teaching students new, effective ways of learning. When not blogging on HR-related matters, Carol enjoys traveling, taking immense pleasure from visiting new countries.
Be Direct
Make your point clearly from the start. Most people have discovered that the writing style and structure that they used in school does not apply in the business world. One of the biggest mistakes that business writers make is focusing on other things in the middle section of the writing. When you present your main idea clearly, you'll save your audience lots of time and enhance your argument before getting on the body section. When writing long proposals and menus, you don't need to use lots of words on the first page. Summarizing will boost your performance in the long run.
Business is full of acronyms and buzzwords. And while using these terms can help at times or be unavoidable, they usually indicate cluttered thinking or laziness. Throwing in too many will make your reader confused. Jargon never adds value. Always focus on conciseness and clarity while writing. You should avoid using words like impactful, actionable, and incentivize. Never use a big word when a simple one can do.
Read What You Write
You need to put yourself in your reader's position by reading what you write. Are your points well-structured and clear? You need to read your text aloud. This is the best way to find flaws such as a clunky sentence, gaps in your argument, and long paragraphs that are too long . Don't be afraid to ask a friend or colleague to read your work for you. Don't resent their feedback. It's one of the best ways that will help you improve your skill.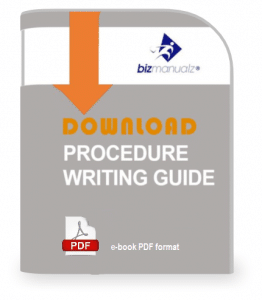 Writing is a skill. And like all other skills, it is improved through practice and consistency . You need to read well-written articles every day and be attentive to the words you choose, structure and flow. Most importantly, make time for proofreading and editing after writing.
Sources:
https://master-influencer.com/how-to-improve-your-business-writing-skills/
https://blog.sage.hr/3-ways-to-improve-your-employees-business-writing-skills/
https://www.bizmanualz.com/improve-business-communication/good-business-writing-skills.html
3 Ways to Improve Your Employees Business Writing Skills
3 Ways to Improve Your Employees Business Writing Skills
In the world of business, clients, partners, and competitors will judge a company by its writing quality, whether on social media, the company website, or through documents. Focusing on your employees' writing skills can help save time, coaching efforts, and improve company results in the long run.
Business writing is a critical component of organizational communication that can help build your brand, increase its, visibility, and improve its reputation. If you are a Human Resource manager, you probably spend most of your work days writing letters, emails, reports, and other types of business material.
As a manager, you might have mastered the art of business writing from all the daily writing that you do or a training course that you took. But, when was the last time you paid attention to your employees' writing skills?
How to Improve Business Writing Skill Step Two: Tailor Your Training
Once you have assessed your employees' writing skills, you will have accurate measurements about the business writing skills of your employees and organization. The training program should be tailored to the needs found in your employee skills assessment. Improving issues related to writing substance requires a training program, whereas syntax issues can be solved through quality control and consistent use of writing tools.
Fixing Substance Problems: Build a Training Program
Improving the substance of employee's writing is highly beneficial but also requires a more substantial training program. This training program can include elements from internal and external experts based on your company's existing capacities and needs. All programs should have two components: an educational portion and a mentorship portion. There are three approaches to achieve this:
The benefits of a strong program are enhanced when the writing training is built for the long-term. For companies that are new to these trainings, starting with a one-off program can be an important first step to achieve the benefits while investigating what an expanded program may entail.
Internal Training and Mentoring
An internal program builds on the writing and teaching capacities of your leadership team and staff to train and mentor your employees. The design, implementation, and follow-up are done in-house. Training your employees on your own is a lot of work and requires business writing experts on staff.
Caution: Just because an employee is a strong writer doesn't mean he or she will be a strong writing trainer. Writing training requires the ability to deconstruct a document and break down the rhetoric and syntax. If you are going to train internally, hire business writing experts with experience teaching business writing. You want teaching experience also, not just writing experience.
Hire an Expert Vendor for Training and Mentoring
For companies that do not have the internal capacities or inclination to build and manage a business writing program, a specialized education company can provide a turn-key, holistic solution. This approach requires an investment of money, but you will be assured of results.
Hire an Expert Vendor and Establish and Internal Mentoring Program
This hybrid program relies on external expertise to bring your employees' written communication level to a new standard and then builds on the training through internal mentorship and guidance. Essentially, managers provide on-going mentorship by communicating that strong business writing matters by:
Establish an informal document review meeting twice a year. As a team, view sample emails and reports and other key documents written by employees. Critique and improve these – being certain the tenor is support rather than punitive.
Fixing Syntax Problems: Quality Control and Writing Tools
Many syntax errors can be caught through a formalized review process. Larger documents are typically revised by more than one employee prior to being sent to an external party. This examination can be systematized to ensure that not only the content is verified, but also the syntax. Document checklists or procedures can be established to ensure these controls are in place. In addition, a company writing style guide can ensure consistency in syntax and tone.
A formal review process is impractical for brief written communications, such as email. The implementation of software writing tools can ensure that all employee writing is reviewed without an onerous process. Verify that employees understand how to turn on and use tools like Microsoft Grammar Check and Readability Index. For more advanced guidance, freemium subscription services such as Grammarly, provide syntax corrections and explanations to enhance employee education.
Sources:
https://blog.sage.hr/3-ways-to-improve-your-employees-business-writing-skills/
https://www.exampleessays.com/viewpaper/203022.html
https://www.instructionalsolutions.com/blog/improve-employee-writing